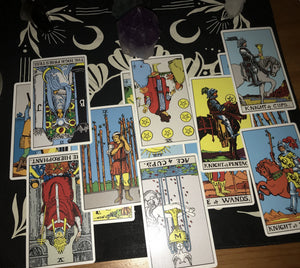 Schedule Appointment
I use both my Crystal Oracle Cards and Tarot along with my guided intuition to determine what Crystals you need to help guide your energy and create shits in your life.  
Best for those on their spiritual journey and need some Crystal guidance and assistance.
A free Crystal is gifted after the reading for in-person readings ONLY.